Introduction of Enerpac Safe T Torque Checker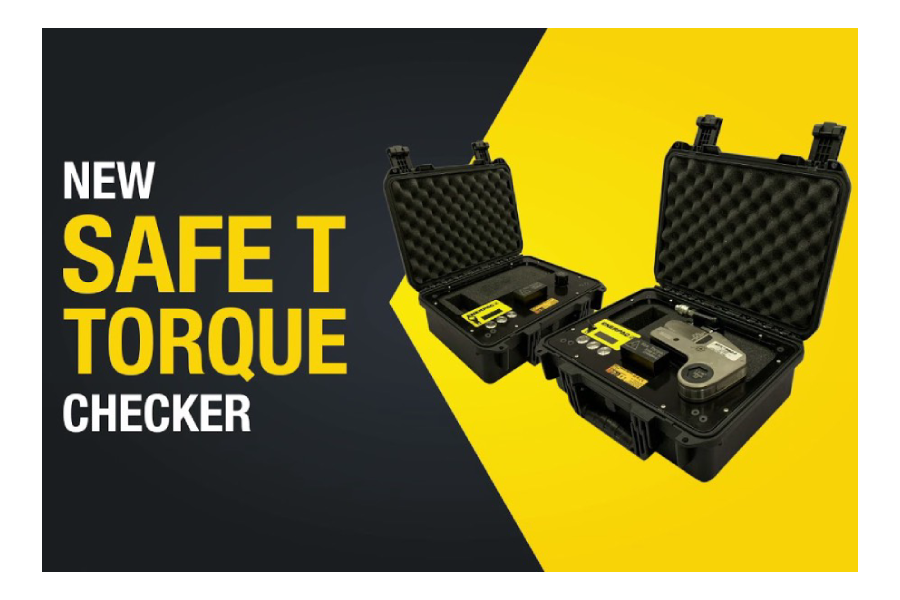 When it comes to torque load testing, quality and safety standards are rigidly enforced in industries such as oil and gas, aerospace, defense, and marine sectors. The use of reliable and portable test equipment is preferred because it allows engineering flexibility and time savings. Enerpac has developed an innovatively versatile and portable torque tool. The Safe T Torque Checker is used for simple and accurate measurement of torque output that safeguards the operator through an innovative integrated system.
Enerpac Safe T Torque Checker is a portable, compact safety device that enables end users to instantly validate the performance of the entire system on site. Its portable feature and compact size are easy for carrying to test the system on-site. The Safe T Torque Checker is available in both metric and imperial sizes.
Safety & Accuracy
The torque system can be used to verify that it is safe to operate, functioning correctly and meeting the desired safety parameters. By validating and testing the exact torque system (wrench, pump, hose, etc.), an accurate digital readout (Ft.lbs or Nm) showing the actual torque output of the whole hydraulic system can be obtained from the system displays. Safe T Torque Checker delivers accurate and repeatable accuracy of the torque reading within +/- 1%.
Durability
The Safe T Torque Checker provides the essential durability needed in harsh environments with its splash-proof display & keypad and an impact resistant case feature.
Convenience
With the Safe T Torque Checker, you can monitor torque output wherever and whenever you need it. Its rechargeable long-life internal battery enables you to check your entire torque system anywhere.
Simplicity
The Safe T Torque Checker is simple and easy to operate. All you need to do is power up and start testing. The Torque Checker comes with a compact carry case, and it is easy to carry. Ideal for use on the road with its durable internal 3,6 V-2,2 Ah Lithium-ion battery.
Versatile and Future Proof
This new Safe T Torque Checker is compatible with all Enerpac S, W, RSL, HMT and DSX-Series wrenches of both square drive and hexagon cassettes up to the maximum capacity of the Torque Checker. The future proof design incorporates the latest smart technology to ensure it will be convenient to use for many years in future.
There are 4 models in this Safe T Torque Checker series:
| | | | | |
| --- | --- | --- | --- | --- |
| Models | Imperial Socket Size AF (in) | Metric Socket Size AF (mm) | Maximum Torque (ft. lbs) | Torque Wrench Series Compatibility |
| STTC2000 | 1 3/16 | 30 | 2140 | S, W, RSL, HMT, DSX |
| STTC4000 | 1 7/16 | 36 | 4383 | S, W, RSL, HMT, DSX |
| STTC8000 | 2 | 50 | 8893 | S, W, RSL, HMT, DSX |
| STTC15000 | 2 5/8 | - | 16,100 | S, W, RSL, HMT, DSX |
Sourcing any reliable hydraulic torque tools for your bolting applications? As an authorized distributor of Enerpac's range of hydraulic tools, Chee Fatt Company has decades of experience in distributing a wide range of hydraulic torque tools to fulfill the requirements from various industries. With its innovation and reliability, Enerpac's hydraulic tools has been developed to be the trusted products for all professionals, with core products such as Enerpac hydraulic jacks, cylinders, pumps, torque wrenches, and pullers.
<Click image below to watch video>
Check out our official website to discover more: bit.ly/3k1pNuS
Contact us for the best hydraulic solution >>marketing@cheefatt.com
●

94