7 Essential Power Tools you should own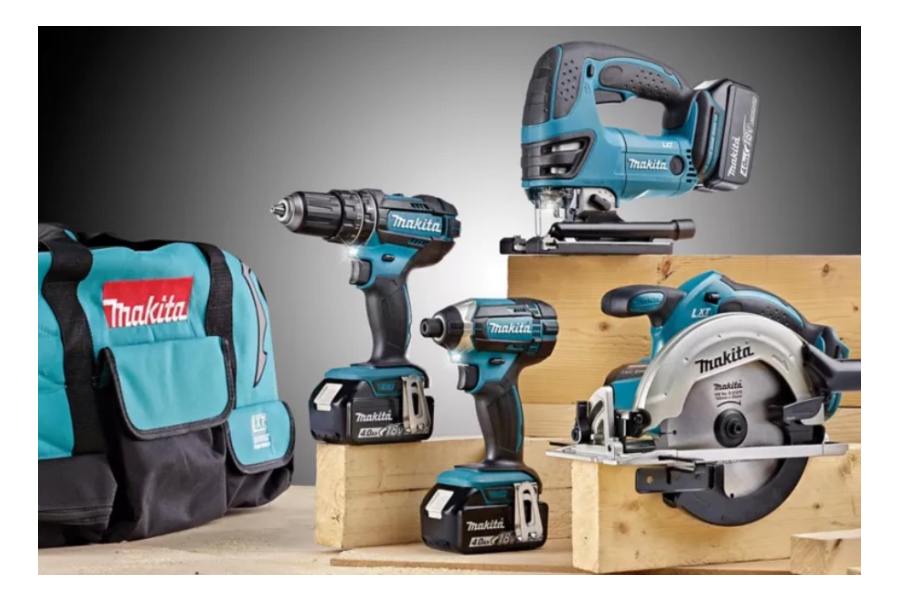 Whether you're a novice handy-person or a skilled professional, it's important to acknowledge the significance of power tools. Utilizing these tools not only simplifies and expedites tasks, but also enhances work efficiency and quality.
Nonetheless, with the abundance of power tools available, it can be difficult to discern which one is necessary. To assist you, we have compiled a list of crucial and top-rated power tools. Continue reading to discover from Chee Fatt's power tools range.
1. Jigsaw

If you need to cut curves or intricate shapes, a jigsaw is an essential tool to have. With the appropriate saw blade, it allows you to carve irregular shapes and even stencilled patterns on a variety of materials, including wood and metal. One of the most appealing benefits of a jigsaw is its user-friendly operation, making it ideal for both beginners and professionals. Additionally, its compact size means it won't take up much storage space and can be easily stored on a shelf. For maximum convenience and freedom of movement, consider investing in a cordless jigsaw, which will allow you to carve intricate shapes and designs without the hassle of a power cord.

2. Belt Sander

A belt sander is a highly effective and versatile tool that is commonly used for finishing and smoothing wooden surfaces, removing rough spots, paint and eliminating stains. With its powerful motor, it can quickly remove or smooth down the surface, making it a go-to choice for many DIY enthusiasts and professionals. However, this tool's high power also comes with some drawbacks, making it a bit challenging to handle efficiently. While it can save time and effort in the long run, it's important to be aware of its pros and cons before using it for your projects.

3. Hammer Drill

When it comes to drilling through tough materials, a hammer drill is a go-to tool for many DIY enthusiasts and professionals. Equipped with an impact mechanism, this tool creates a hammering motion that reduces the effort required to drill through hard surfaces, making the job faster and easier. Hammer drills typically have hammer switches, allowing you to turn off the impact mechanism and use it as a regular drill for simpler tasks like screwdriving. Whether you're working on a construction site or a DIY project at home, a hammer drill is an essential tool to have in your inventory and should be in every home for putting in some holes in the wall, either for picture hanging or setting up some furniture.

If your work involves frequently tightening nuts and bolts, investing in an impact wrench is recommended. This powerful tool provides high rotational torque power that enables you to quickly fasten or loosen nuts, bolts, and even lug nuts on vehicles. While commonly used in the automobile and construction industries, an impact wrench is a versatile tool that can be used across a variety of industries. Its efficiency and speed make it a favourite among professionals, reducing the time and effort required for the task. Whether you're a mechanic or a DIY enthusiast, an impact wrench is a valuable addition to your inventory.

An angle grinder is a highly versatile power tool that can be used for a variety of tasks such as polishing, grinding, sharpening, cutting, and cleaning. Its versatility makes it a popular choice among DIY enthusiasts and professionals, as it can be used on a range of materials including tiles, iron, copper, brass, stone, brick, and mortar. When selecting an angle grinder, it's essential to choose the right speed option for your needs and the type of switch you need. The slide switch is the most common type of switch, while the industrial standard is usually the paddle switch which adds a certain level of safety to its usage. Additionally, you'll need to decide between corded and cordless models.

For extended use, we recommend opting for a corded model to ensure a continuous power supply. Whether you're a seasoned professional or a beginner, an angle grinder is a valuable addition to your tool collection.

A bench grinder is an essential tool for metalworking enthusiasts and professionals alike. This over-the-bench appliance is designed to grind, cut, shape and sharpen metal with precision and ease. Equipped with two grinding wheels of different sizes, the bench grinder can be adjusted to create consistent bevels for optimal performance. Its main applications include sharpening metallic tools and shaping rough metal for welding or fitting.

With its ability to create smooth finishes and precise edges, a bench grinder is a recommended tool for metalworking projects.

7. Circular Saw

Circular saws are essential power tools for carpenters and cabinet makers, as they provide precise cuts through various materials using an abrasive disc or blade with a rotary motion. This versatile tool is a common feature in professional construction projects and DIY projects, allowing you to cut through materials such as wood, metal, slate, tiles, bricks, fibreglass and plastics with ease.

Its secure handle grip enables you to make clean and innovative cuts without any difficulty, while the ability to adjust the depth of the blade ensures optimal performance on different materials.
Choose the Best Power Tools from Chee Fatt Hardware Store in Singapore
As a leading and established hardware supplier in Singapore, Chee Fatt offers a wide range of industrial tools and equipment to meet all your needs.
From drills to grinders, you can find all the essential power tools you need to complete your project. You can count on our high-quality products to make your work easier, faster and more efficient.
Visit our website today to view our full range of power tools and choose the best tools for your needs. With our vast experience in distributing and supplying industrial tools and equipment, you can trust us to provide you with the best products and services.
●

401