FREE LOCAL DELIVERY FOR ORDERS ABOVE $100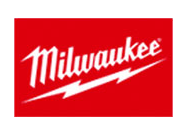 Founded in 1924, Milwaukee is the world's leader in cordless innovation for power tools. A single 12V or 18V battery is made to fit into all 12V or 18V power tools, making it accessible for consumers to own multiple Milwaukee cordless tools. Milwaukee tools are built to last – most power tools, hand tools and lighting tools can withstand some of the harshest weather conditions and withstand up to 2 metre drops.
Popular Milwaukee products include hammer drills, impact driver, torque impact wrenches, PACKOUT storage tool boxes, magnetic, double-sided tape measures, TRUEVIEW area lighting tools, polishers, circular saws, blowers and many more.
Milwaukee tools are available at Chee Fatt Co. Pte Ltd, Singapore.