FREE LOCAL DELIVERY FOR ORDERS ABOVE $100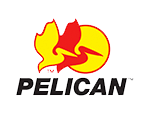 Pelican products are depended on by professionals in the most demanding markets including fire / safety, law enforcement, life sciences, defence /military, aerospace, entertainment, industrial and consumer.
Pelican builds lighting tools certified for hazardous work environments, many of its safety approved lights are certified for Class I, II, III Div. 1 and groups ABCDEFG.
Following ANSI standards, Pelican flashlights are water resistant, waterproof (applicable to certain models only).
Pelican Protector cases are built to last, withstanding conditions like shifting glaciers and IED explosions. Rated IP67, Pelican cases are guaranteed to be watertight up to depth of 1 meter. Some of the markets served include, fire, military, industrial, law enforcement, outdoor, consumer and diving.
Pelican flashlights and cases are available at Chee Fatt Co. Pte Ltd, Singapore.