The Ultimate Safety Rules for Ladders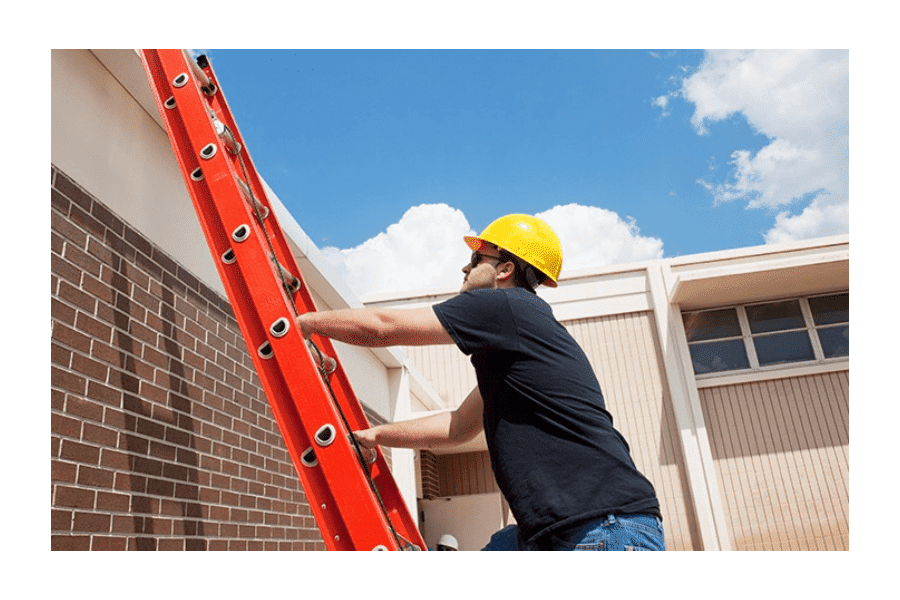 Ladders serve a wide range of purposes and are essential for many building projects and household improvement tasks. Unfortunately, the use of ladders leads to many accidents in which workers fall from the ladder, resulting in serious injuries and fatal accidents. Ladder accidents are one of the most frequent causes of death in construction due to falling according to OSHA.
The importance of ladder safety cannot be undermined since it has a direct impact on the health and safety of the workers. Some organizations have started to operate several programs that provide ladder safety training to the workers. Keeping the workers safe from injuries is fundamental for any construction projects or renovation works. Therefore, it is essential to ensure that all workers are well trained on ladder safety and provide them with proper instructions on how to use a ladder safely and correctly.
Ladder Instruction Guide:
1. Choose the right ladder for the job
| | |
| --- | --- |
| | Choose the right materials, height and load capacity that suit the job. To ensure that the ladder is safe and sturdy, the weight of the user with any tools and equipment must not exceed the ladder's load capacity. Generally, step ladders are used for medium to low height, while extension ladders are used for jobs at higher elevations. Choose strong and durable fiberglass or wood ladders for any electricity works. For painting, roofing, and siding, use aluminium ladders as they are long-lasting and resist corrosion. |
2. Always inspect for damages or physical defects
| | |
| --- | --- |
| | Inspect your ladder regularly. Check for any damages, loose parts/screws, missing parts, bent step, defects as well as wear and tear. Do not use damage ladders. Make sure that damage ladders are repaired before using them. Make sure the locks are in good condition. Always keep your ladder and hinges clean and free of slippery substances. |
3. Consider surrounding conditions and physical capability before use
| | |
| --- | --- |
| | Before using a ladder, check the surrounding environment for hazards. Do not use an aluminium ladder with any electricity works. Aluminium or metal ladders conduct electricity and should not be used near wires, power lines or other electrical circuits. Never use the ladder during bad weather conditions especially strong wind or storms. Consult manufacturers for use in chemical or any corrosive environment. Besides that, checking the user's physical conditions and body health are important before using the ladder. Do not use a ladder if the user is in poor health, taking any alcoholic beverages or if physically handicapped. |
4. Proper set up of the ladder
| | |
| --- | --- |
| | Improper set up may lead to accidents and fall from the ladder. Remember to set up the ladder on a stable and firm level surface with proper set up techniques. Do not place it on unstable, loose, or slippery surfaces. A properly set-up ladder will provide a high degree of stability and ensure user's safety. |
5. Ladder safety precautious
| | |
| --- | --- |
| | Wear slip-resistant shoes and climb slowly and surely. Keep a firm grip on the ladder. Use both hands while climbing. Face the ladder and do not straddle it. Do not climb from one ladder to another or onto a surface using only one ladder. Do not over-reach; keep your body centered between the side rails. Get down and move the ladder as needed. Avoid pushing or pulling off to the side of the ladder. Do not walk or shift the top step of the ladder while on it or use it as a platform for working. When climbing or descending a ladder, do not carry any objects with your hands. |
6. Move safely, maintain 3 points of contact
| | |
| --- | --- |
| | A common rule of ladder safety is to always maintain 3 points of contact with the ladder.The 3 points of contact refers to two hands and one foot, or two feet and one hand. These 3 points of contact help the user to maintain balance on the ladder and keep them safe when using the ladder. |
7. Apply the 1:4 rule
| | |
| --- | --- |
| | Apply this golden rule when using straight or extension ladders. The position of the ladder should be angled at a ratio of 1: 4, for every 4 feet of height, move the base 1 foot away from the wall. This position enables the ladder to support the user's weight while minimizing the risk of falling. |
8. Proper care and storage
| | |
| --- | --- |
| | Ladders should be handled with care. Store ladders on racks to give them support when not in use. Hang ladder on racks at intervals of 6' for support. Do not place materials on a ladder. Do not drop or apply an impact load to a ladder. When transporting ladders, make sure that they are properly supported and secured. Never paint a wood ladder. Instead, treat it with wood preservative. Protect the ladder from exposure to the elements but allow good ventilation. Keep the ladder away from heat and moisture environment. |
Safety is everyone's responsibility. As a leading and reliable distributor of high-quality ladders, we care about the user's safety when using the ladders at the workplace. From this article, you can learn more about the safety tips, proper use of ladders, as well as help you make an informed decision about which ladder will best suit your job requirements.
Chee Fatt has decades of experience in distributing a wide range of reliable and safety ladders from Louisville to meet various job requirements. All the Louisville ladders are designed and constructed to meet or exceed the stringent standard requirements of OSHA, ANSI and CSA. Explore the full range of Louisville ladders @ bit.ly/3QJn4jX
Drop us a line and let us know how we can assist you with your ladder requirements. >> marketing@cheefatt.com
●

364